HOW TO USE OUR PRE-USE/DAILY SAFETY CHECKLIST
An SG World pre-use or daily safety checklist is really simple to use and tailored to the piece of equipment you're checking. It clearly shows that the checks are being done, identifies faulty equipment and builds a central record of your daily inspection routine. Check out our step by step guide below: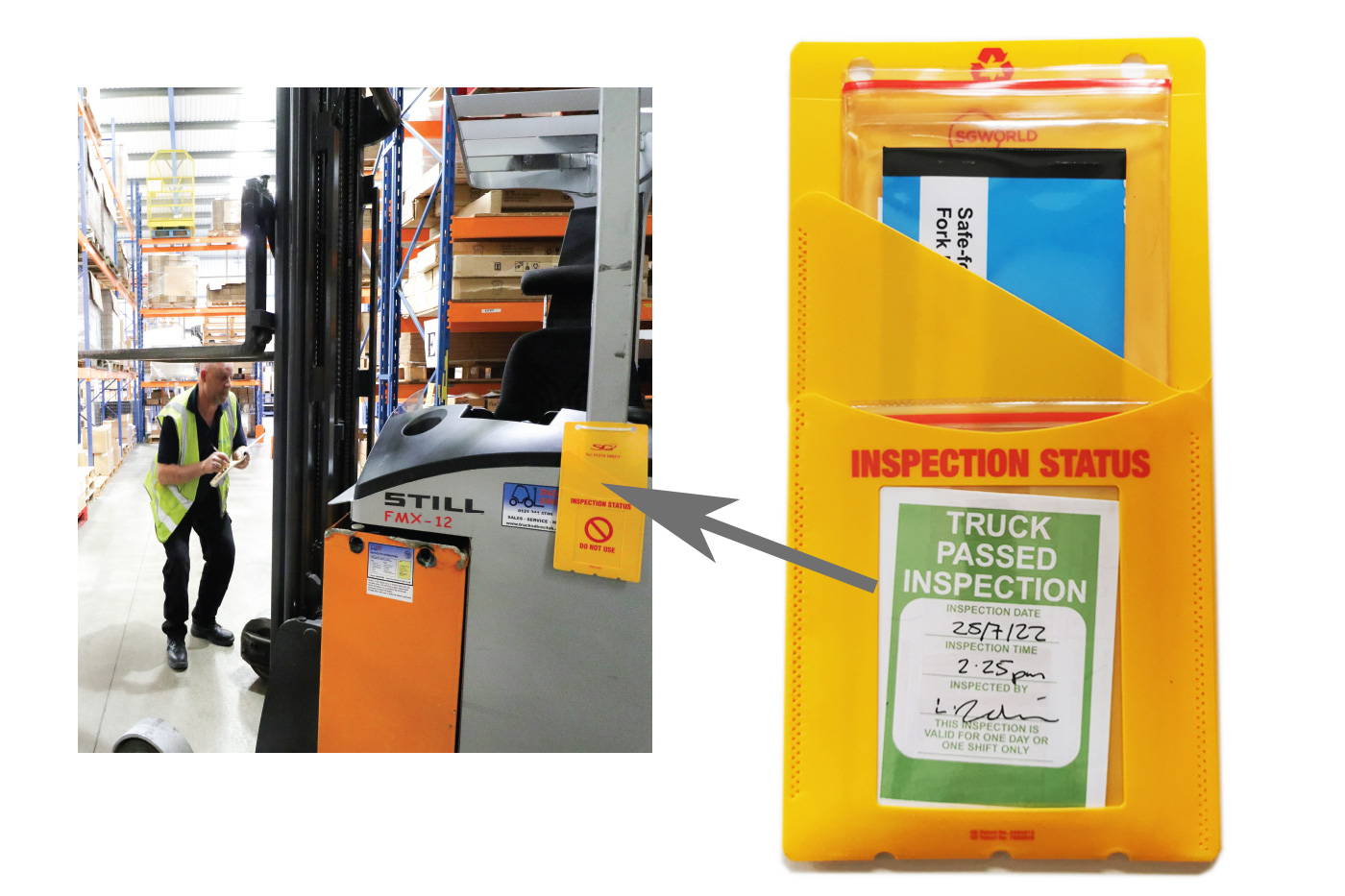 Step 1
The hi - vis yellow wallet containing the checklist book and latest PASS/FAIL status is attached to the piece of equipment requiring a pre-use or daily inspection using a cable tie.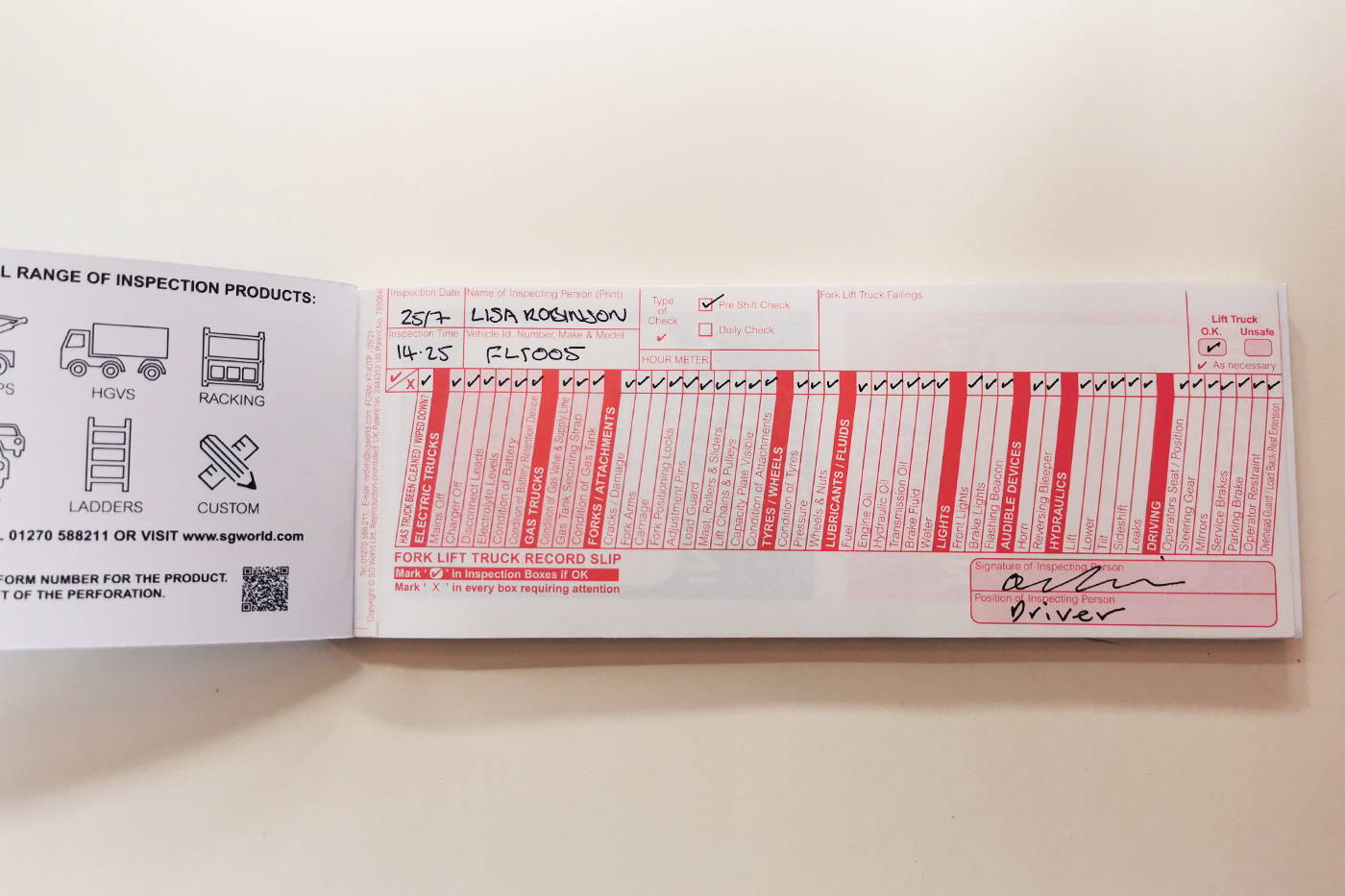 Step 2
Inside the pad there are 30 inspection checklist sheets. Each checklist is tailored to a specific piece of equipment eg: forklift, pallet truck, scaffolding, excavator, baler etc. The operator works through the list, then signs and dates the completed inspection.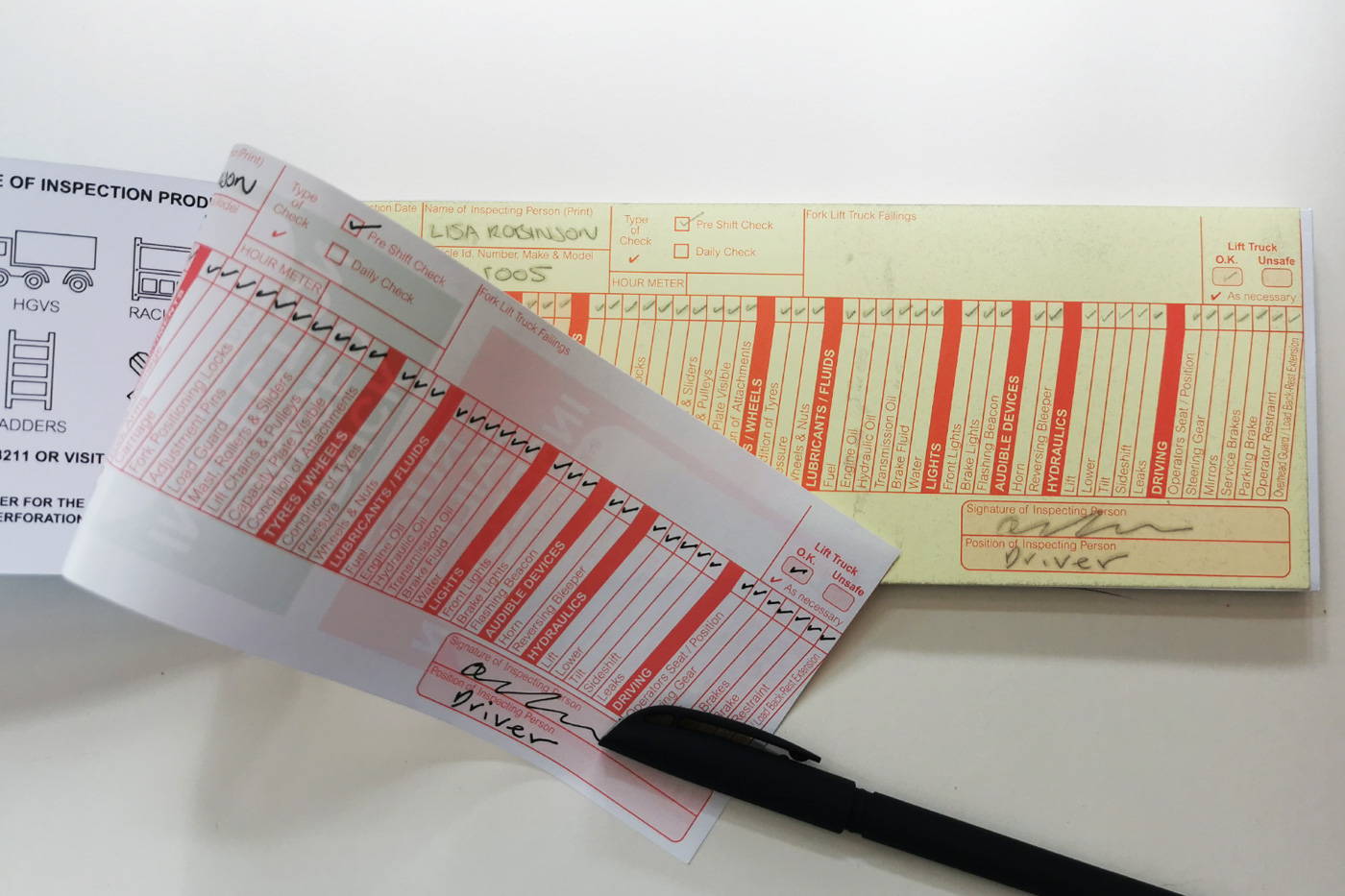 Step 3
As you fill in the top white checklist, you'll also be creating a yellow carbon copy duplicate which will stay in the pad as a record.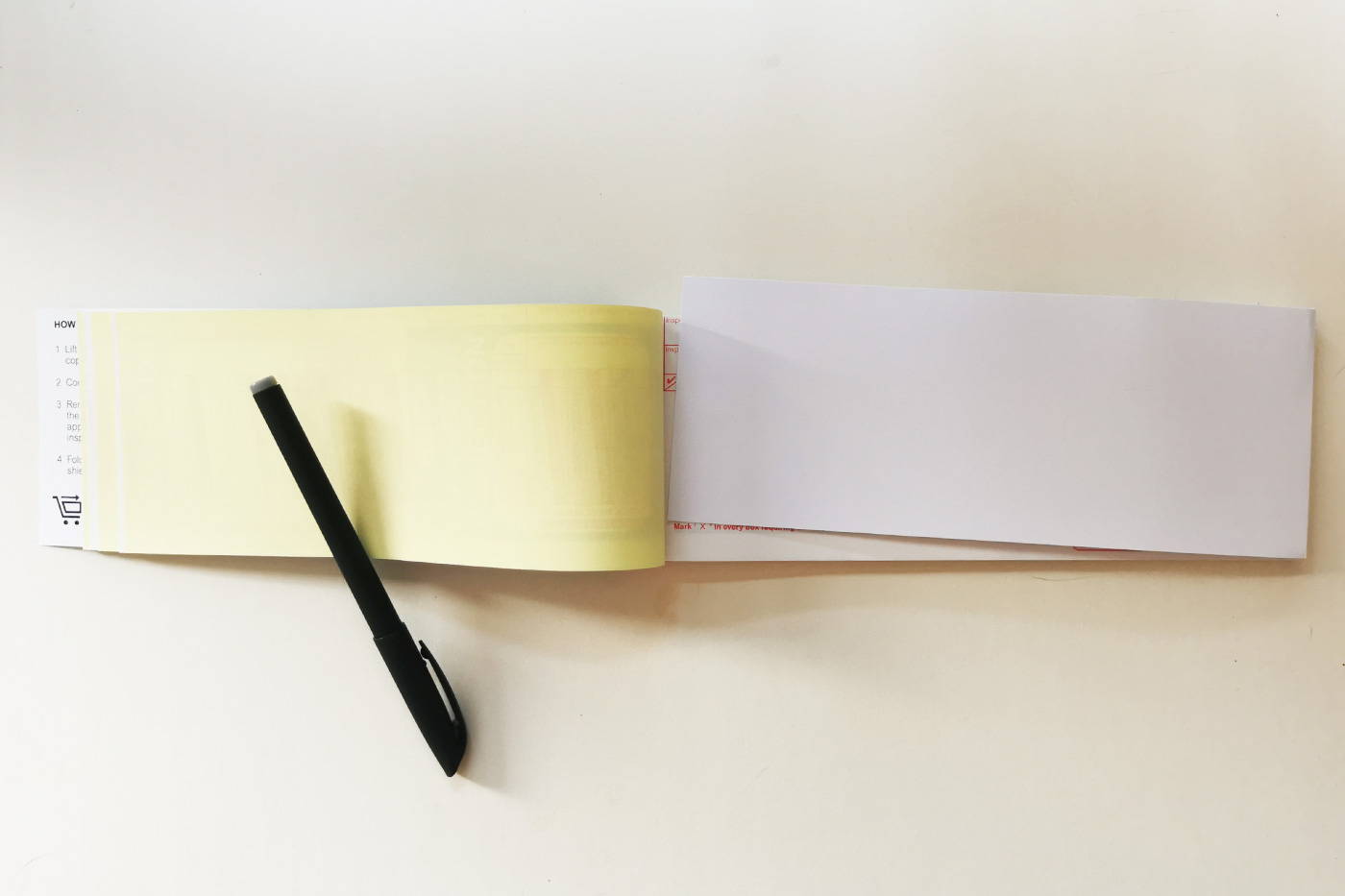 NOTE
The back cover of the pad has a white cardboard flap. Folding this behind the inspection you're completing prevents any information being carbon copied to later inspections in the pad.
Step 4
On the reverse of the top white checklist sheet, there's a PASS amd FAIL notice. Complete and tear out of the pad.
Step 5
Fold the slip over and display the PASS or FAIL notice in the hi-vis wallet with the inspection pad. Operators can clearly see whether the equipment is safe to use.
Alternatively, take a look at our video explainer.
If you've still got any questions give our Customer Team a call on 01270 588211 or email enquiries@sgworld.com.
Remember we offer a full customisation service if your need an inspection tweaking for your specific requirements.
---
---