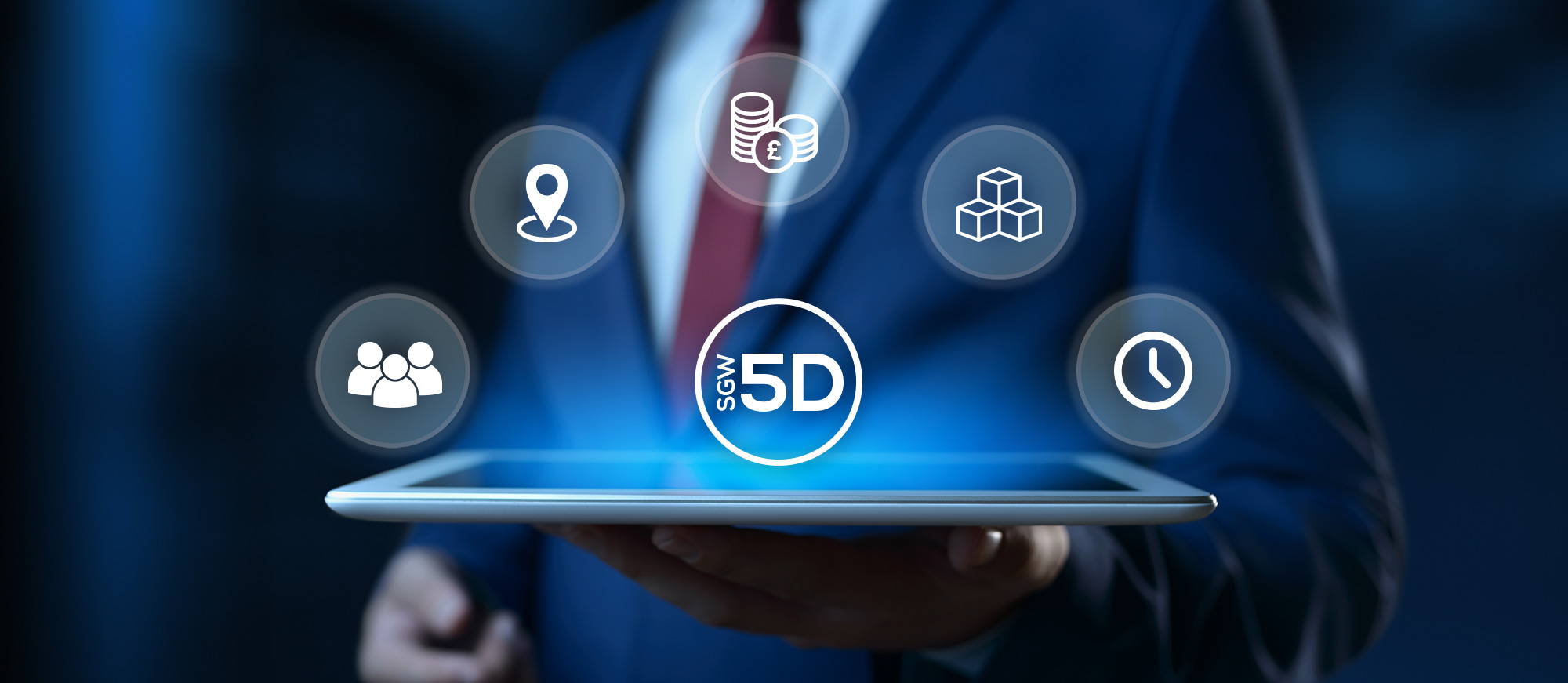 What is SGW 5D?
5D is a cloud-based platform developed by SG World to help customers manage their business, people, places, things, money and time in a smart, intuitive way. SGW 5D Visitor is the flagship product of an expanding family of innovative software modules, streamlining the way you work. Developed in-house, our 5D platform is supported by a full UK help desk team and total commitment to best in class software solutions.
Did you know SGW 5D Visitor includes a contactless visitor booking-in feature to help you stay COVID secure?
1300+
YEARS

. . . is the combined length of service of our SG World staff. That's a lot of experience and knowledge.

187+
STAFF

. . . SG World employees working across our UK, Ireland, Belgium, Germany and US offices.

20k+
CUSTOMERS

. . . that's businesses, schools and the public sector. Interested? Just pop an appointment in your diary for an online demonstration. We'll be happy to discuss your requirements and answer any questions.  
Our friendly team are here to answer any of your
questions and set you up with your own free demo
so you can see why people love our 4D Asset software.

You might not know who SG World are but you've used our products.
SG World work with over 20,000 UK businesses and schools so if you've signed in as a visitor somewhere, have a child at school or work in a company with a proactive health and safety culture, you're probably already using one of our Visitor ID, Safety or Education solutions.
Building on the success of our print-based solutions range, SG World expanded its portfolio to include software solutions and have taken the latest step of developing an integrated platform called 5D to transform the way businesses and schools manage people, places, things, money and time.