You might not know who SG World are but you've used our products
If you've signed in as a visitor somewhere, have a child at school or work in a company with a proactive health and safety culture you're probably already using one of our Visitor ID, Safety or Education solutions. Lots of our products work behind-the-scenes, helping businesses and schools stay productive, safe and compliant.
SG World work with over 20,000 UK businesses and schools – we understand your challenges and we have the answers.
Whether you're a small business or global company, SG World can help. Our simple, tried and trusted solutions can help a small team implement best practice processes with minimal administrative overheads. In addition, our dedicated Major Accounts team can support a companywide initiative requiring a tailored solution and strong brand identity. Whatever your budget or situation - we've been there, done that and done it well.
We put people first . . . second and third
We believe happy, engaged staff mean happy, satisfied customers. We've motivated and organised our sales force, customer service and technical support team around one goal – making SG World a pleasure to work with.
SG World are extremely proud of our longstanding history of excellence but this never stops us from looking forward.
Lots of things have changed over the past 50 years but SG World's commitment to supplying solutions that help you make the difference remains the same. We've evolved with our customer base, continually building on our experience of providing tried and trusted products and innovating for the future.
We're great at all the obvious stuff and we really excel at the tricky stuff.
An SG World customer can expect great service, competitive pricing and quality products; that's just the baseline. However, it's our customisation services that really leave our competitors in the dust. We have in-house expertise in design, print and software development, so if you're looking for something a bit different, whether it's a tweak, complete re-design or blue sky approach, we have the experience and resources in place to quickly transform an idea into a practical solution.
In October 2017 SG World acquired The Printing House and vectorbomb – suppliers of innovative colour print and quality workwear and Tshirts. The acquisition sees the organisations joined together based on their shared aims for customers & employees, company values and objectives for the future.
SG World has been offering print and electronic solutions to the public and commercial sectors for over 50 years, helping them protect their people, premises and property. The Printing House has provided a range of quality print services since 1992, from marketing print, general stationery print, banners & displays to clothing & workwear solutions.
The acquisition complements both companies' existing capabilities to provide innovation and will allow for increased capability for their customers. The Printing House will continue to trade under its current identity whilst working alongside SG World.
Our shared visions and values, coupled with our aims for what we offer to our customers, makes for an innovative and exciting future for both companies.
---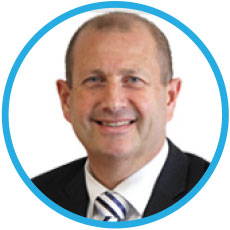 Mark Haase - CEO
"Our role is to create an environment where individuals can succeed, contribute and achieve their full potential"
Mark believes that the mission of the organisation is helping you make a difference.
Mark joined the board of SG World in 2009. Prior to this he spent eight years as a Management Consultant with his own practice, dealing in Change and Business Development for many of the leading names in finance and industry. His career background includes senior management in Financial Services, Business to Business Sales & Marketing and Information Technology.
Since his appointment he has successfully grown the business through organic expansion and acquisition to develop the long term ambitions of the company. Focusing on the basics, recruiting, training and motivating the best individuals, and recognising peoples efforts are key fundamentals to the continuing success of SG World.
His role in the organisation is to:
Recruit the right people
Create the right environment
Listen to everyone about everything
Act on those things that are about "helping you make a difference"
---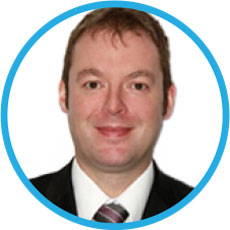 Doug Kinsman - Operations Director
Doug has worked in the printing industry for over 20 years, having begun his career as a Graduate Trainee Manager with Bowaters in their Security Print Division in Northern Ireland.
After his initial training he then moved to manage one of their divisions which operated from a site in Crewe. Having a passion for technology and recognising that IT could be an enabler for change, Doug chose to return to University to gain a Postgraduate qualification in IT with a view to switching careers. Ironically his career has now gone full circle with his role as Operations Director for SG World Ltd, where he has responsibility for both IT and software development and is now also back in charge of a printing facility - the best of both worlds.
In 2017 Doug joined the BPIF Board of Directors. The BPIF (British Printing Industries Federation) is one of the largest print trade associations in the UK, helping bring together over 55,000 individuals in the print and graphic communications industry. Doug also volunteered to chair the Crewe Town Board initiative, overseeing the regeneration of Crewe town centre and delivering a bid for up to £25m of investment through the 'Towns Fund'.
---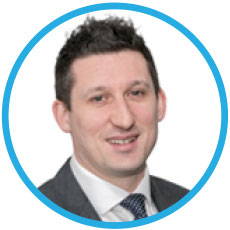 Richard Nichols - Global Sales and Marketing Director
Prior to joining the Board as UK Sales & Marketing Director in April 2015, Richard started with SG World as a Sales Executive in 2004. Joining the Management Team in April 2008, he established a new outlook in the companies approach to sales, and was later invited to create SG World's Major Accounts Division. Latterly, after receiving his MBA qualification, he became Head of Sales which saw him relocate to SG World's Head Office in Cheshire UK and is where he remains as a member of the Board.
Aside from mentors, both inside and outside of the business, he is committed to listening to the opinions and views of SG World's stakeholders and considers this feedback in the forming of a view that is in the best interests of SG World, its customers and employees alike.
Like everyone at SG World, he is passionate about the continued success and growth of the organisation, and is committed to helping talented and ambitious people develop in their careers just like SG World did for him.
---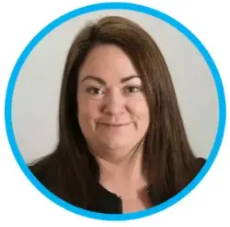 Debbie Brandon-Sweeney - Group Financial Controller
Debbie Brandon-Sweeney joined SG World in June 2015 as Group Financial Controller. Since then she has driven the Finance Department to provide accurate financial information and reporting, been involved in the decision-making process as part of the Senior Management Team and is an integral part of the team in setting SG World's strategy for the future.
---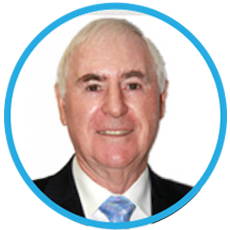 Arnold Haase - Legend
Sadly passed away April 2015 and sorely missed!
It would not be right to have a page like this without including a short history on our beloved Chairman, Arnold Haase.
After a long career in Printing and Carton Manufacturing, including several years as a senior executive in the "Maxwell Empire" he joined SG World (then Safeguard Business Systems) in 1989 as Group Managing Director. He worked full time right up until he passed away in April 2015 at the age of 80. He strongly supported the concept that the company should be able to provide safe and secure employment for the many long-serving loyal employees.
---
Registered in England 3451910 VAT Reg No 482 5531 38